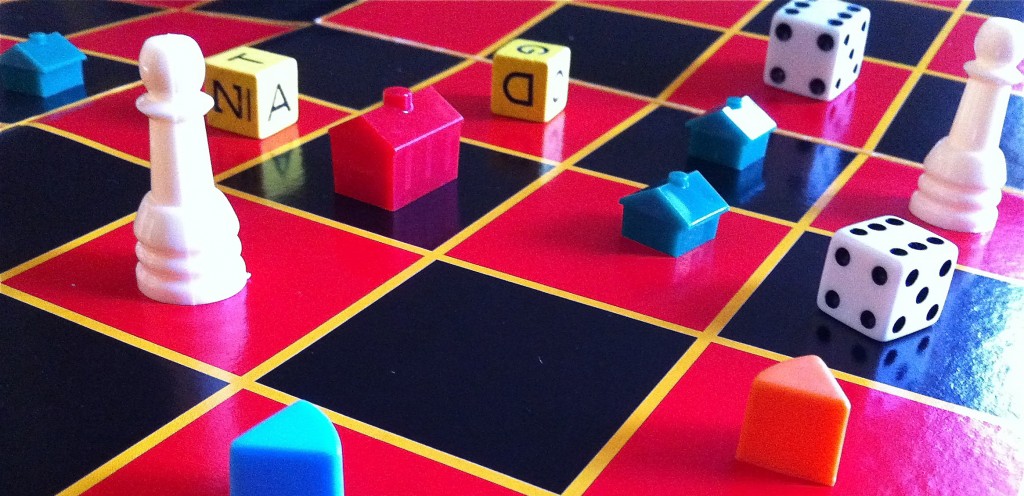 D
ecember is board game month at League. The challenge is to invent new board, card, or table games. We can either jam with existing game materials, play-test ideas that individuals bring, or invent new game equipment. The "League Home Edition" kit of parts is available to get ideas rolling.
Work/play in your own groups, or come to one of the open gatherings at the Elm Park field house:
Then come join us to play and for some seasonal festivities at at the grunt's  Early Winter Solstice Party on Thursday December 19.