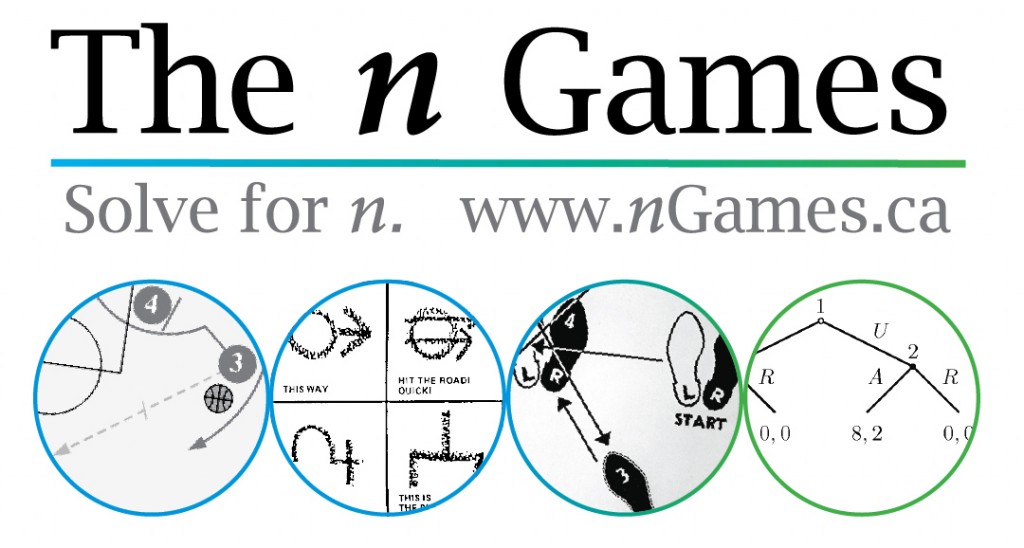 Solve for n
The n Games is an innovative tournament for teams from different backgrounds, playing invented sports they do not know. The games range from vigorous to cerebral, straightforward to strategic, and will ultimately test the players' ability to creatively solve different types of physical and mental challenges.
League presented a version of The n Games as part of Scotiabank Nuit Blanche in Toronto, overnight on 5-6 October 2013. The courtyard of the Museum of Contemporary Canadian Art host our rolling pickup tournament of invented games involving the Nuit Blanche audience.
The inaugural n Games took place on 8 September 2013 at Elm Park and featured six teams drawn from across Vancouver.
Event page
Tournament report
Schedule and results