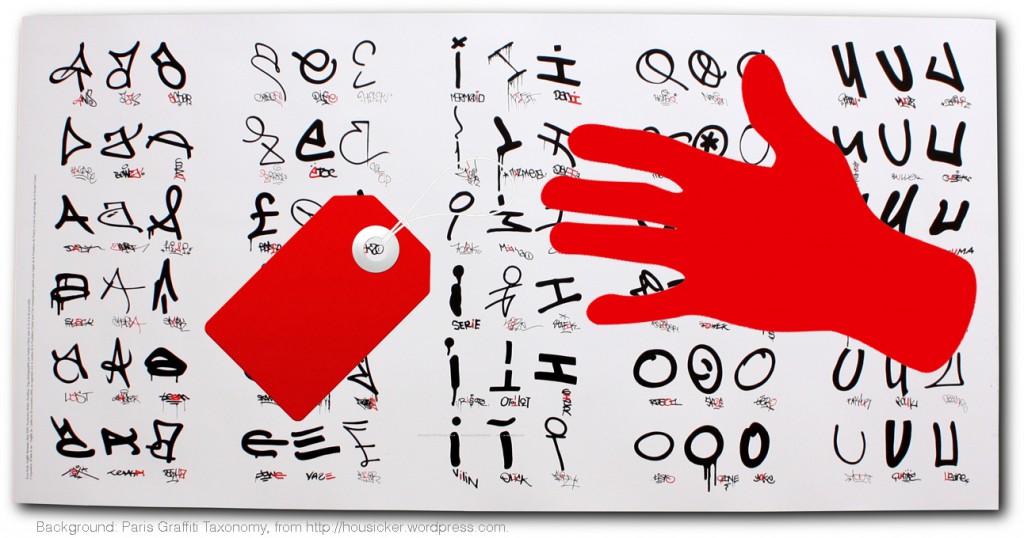 Tags
Sunday 26 January 2014, noon – 3 pm
Elm Park
"Tag" can be many things, including: a label attached to something, the action of identifying something or someone, and a game that revolves around the undesirable state of being "It".
For this edition of League play, we'll explore tag-based operations. Bring running shoes and a hat (which could end up on the ground) for a first trial. As always, the play will develop from there, based on group input.
About League
League is an open group that gathers to play games and sports that we invent, as an exercise of creative problem-solving. The Vancouver Courier called League "The most incredible development in Vancouver recreation this year,… focused on mental exercise as much as physical exertion." It's free and all are welcome; bring both body and mind.